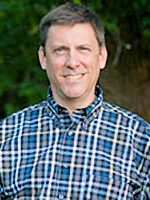 Saturday Organist
414-421-3543
A graduate of Whitnall High School and the University of Wisconsin-Milwaukee, Mark was appointed the Music Director of Emanuel Church in July 1991, where he is Organist, Senior Choir Director, Youth ChoirDirector, and Interim Hand Bell Director. In addition, he oversees a music program including Chime Choir and numerous soloists and instrumentalists. He also serves as the Chair of the Worship/Music Committee.
A member of the American Guild of Organists-Milwaukee Chapter, he has served on the board and was Chair of the Telephone Committee. He is currently a member of the Hales Corners Community Chorus, having served in various positions, including Section Leader, Music Librarian, and President. He also is a member of the SummerSingers.
Employment is with Ambius, Inc. where he is a contractor/customer service specialist at Northwestern MutualLife Insurance Company in Downtown Milwaukee.
Hobbies/interests include anthropology/archaeology, architecture, astronomy, baking, dining out, gardening/plants, meteorology/weather, music, dogs, cats, and collecting Christmas ornaments.
He resides on Milwaukee's lower East Side.