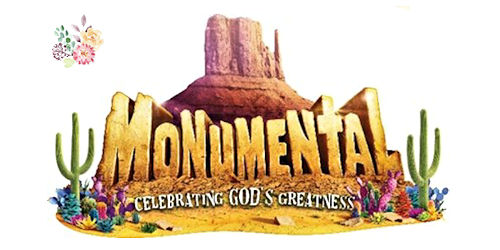 Vacation Bible School will be held from June 28 to 30 from 6:00 pm to 8:00 pm.  A registration form can be found here.  Completed forms can be returned to the church.  There is a folder under the stack of blank registration forms on the Resource Table, or put the form in Patti Nelson's mailbox.  See the event page for more information.  (5/22/2022).
Sunday School Update - 4/24/2022
Planning is now underway for the 2022/2023 school year.  While there are still a lot of unknowns, one thing is certain - we will need to have more Sunday School teachers.  If you are interested in serving in a rewarding ministry, please consider joining the Sunday School staff.  Contact the church office if you are interested or seek more information.
In February we will be offering communion at each Sunday service and each Saturday service,  We will continue to use the individual communion cups that one picks up going into the sanctuary.  On the 1st & 3rd Sundays and on the 1st Saturday, worshipers will have the option of going to the altar to receive communion with a distribution method that is closer to tradition.  Thank you for your patience as we continue to refine our processes.
We still need more volunteers to make this happen – servers will pour wine during the service and offer words of institution; set-up volunteers spend some time before the service setting up the cups and wafers and cleaning up after. If you are able to assist with either or both of these tasks please contact Denise Sanders at .  Training will be provided and the more volunteers we have, the less frequently everyone is scheduled.
Every three years, 30,000 high school youth and their adult leaders from across the ELCA gather for a week of faith formation known as the ELCA Youth Gathering. The days are spent in interactive learning, worship, Bible study, service, and fellowship. Young people grow in faith and are challenged and inspired to live their faith in their daily lives. The '22 gathering will take place July 24-28 in Minneapolis, MN. Those in grades 8-12 are able to participate. We held an informational meeting in August and nine youth have expressed interest in attending. There will be another informational meeting on Saturday evening November 7th at 5:45 pm. We are planning to hold some youth activities on some Saturday evenings in the future. Please email Pastor Brian with any questions.
The Return of Choir and Handbells
Choir and Handbells will return to rehearsing and participating in worship beginning in September 2021. We will have the same rehearsal times as previously - Wednesday 5:45-6:45 pm for handbells and 7:00-8:00ish for choir.
Returning to music after such a long break will be a challenge. Music is similar to exercise. If you take more than a year off, you can reasonably expect to be weaker. That's OK! We are all in the same boat, probably feeling a little self-conscious about our voices and abilities. We will be starting very slowly and building from there. It will be a huge blessing to finally be able to make a joyful (regardless of musical quality) to the Lord in person together again!
Now is a great time for new members to join! If you are interested in trying either group (or both), please contact Tabitha at or text or call 708-804-0300.
Rehearsals and services will be conducted with current CDC guidelines in place. These guidelines may change if the situation warrants it. Currently, SSM is a mask-friendly church. Unvaccinated individuals are expected to wear masks. Vaccinated individuals may choose to wear or not wear masks. Everyone is asked to please refrain from asking others about their vaccination status.