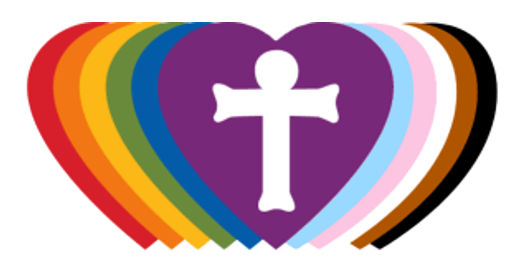 The purpose of the Reconciling in Christ (RIC) Program is to ensure the welcome, inclusion, celebration, and advocacy of all sexual orientations, gender identities, and gender expressions; work for racial equity and to commit to anti-racist work and support the national program.
Beginning in 1983, the RIC program recognizes Lutheran congregations, synods, organizations, colleges, and seminaries that welcome people of all sexual orientations and gender identities.
SSM began the journey to becoming a RIC congregation when a team was assembled to learn and explore more about this initiative.  COVID-19 paused this journey, but in 2023, the team was reassembled to continue the journey.
The RIC team has been meeting to take steps towards gaining the Reconciling in Christ designation for our church. Over the next coming months, look for information in the bulletins, on the kiosk and on this webpage.  Any of the team members are also happy to answer questions or discuss concerns you may have. We will be further discussing and voting on this with the congregation at the Annual Meeting in January 2024.
On May 7th, Pastor Char Guiliani delivered a sermon that described her experiences of being welcomed and included in the SSM congregation.
Click HERE to watch
a video of that sermon.
Genesis 9:16
Whenever the rainbow appears in the clouds, I will see it and remember the
everlasting covenant between God and all living creatures of every kind on the earth.